CENTRO NAZIONALE DEL FUMETTO
Centre Italien de la Bande Dessinée
Italian Centre for Comic Art
---
La nuova sede del
Centro Nazionale del Fumetto
a Torino in via Botero 17,
col contributo della


The new mother centre of
the Italian Centre for Comic Art...
Works in progress.
---
Si lavora! At work!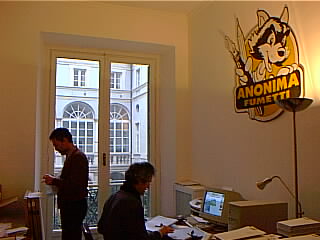 I primi incontri... con gli amici e colleghi Francesi e Belgi: 3 e 10 marzo 1999
First conferences... with French and Belgian friends and collegues: 3 and 10 march 1999
---
18 febbraio 1999: lavori in corso... I primi mobili, i primi computer...
Works going on... First furniture, first computers...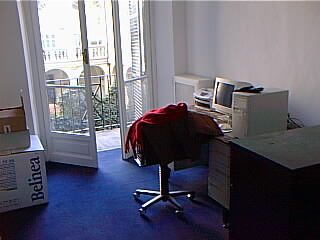 ---
Ecco la sede vuota, gennaio, giorno 0... You see it now at Day 0, january...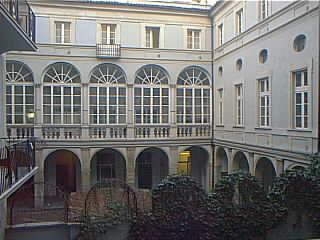 ---
Qualche esempio di cosa potrà esserci fra qualche giorno... a few examples of what will be inside...

---
La prima sede del Centro Nazionale del Fumetto a Torino in via Mazzini 48
The former one...